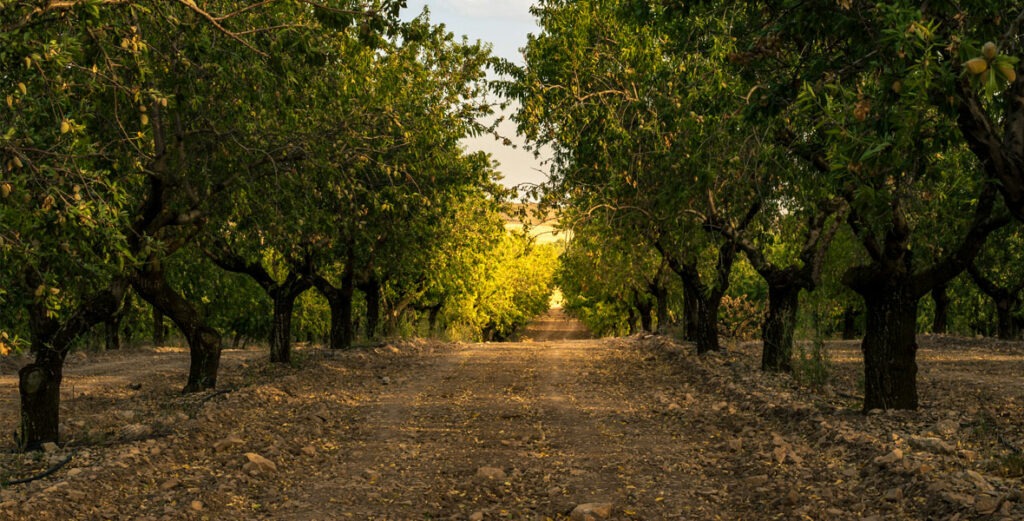 When it comes to getting work done around your orchard, vineyard or farm, mulching is arguably one of the most time-consuming, labor-intensive jobs there is. What's more, hand-mulching is a slow, tedious process that involves continuous trips to the mulch pile, resulting in additional time, labor and headaches.
At Millcreek, our row mulchers are versatile, practical and efficient, and they are designed to help you maximize productivity by saving time and reducing labor costs. Whether you own an orchard, vineyard or farm, keep reading to see how our machines can help ease the strain of time-consuming mulching.
Mini Row Mulchers
If you own or operate an estate or hobby farm with cultivated vegetable or fruit crops, our mini row mulchers are the ideal option. Designed specifically to help these operations save time and money on labor, our mini models can easily maneuver through the narrow rows of a vineyard. Featuring either a PTO hydraulic drive or tractor hydraulics, a heavy-duty 11-gauge, galvanized steel body and a slim, 48-inch-wide design, these machines are best-suited for applications seeking a cost-effective, more productive solution for bulk applications in narrow rows.
Compact Row Mulchers
Our compact row mulchers are best-suited for orchards, vineyards and farms up to 20 acres in annual cultivation. If you're looking to save money and time on your daily mulching tasks, these machines are designed with galvanized sides, oversized airplane tires for heavier loads, a heavy-duty drive system and a cleated belt cross conveyor that offers a wider spread pattern and effectively breaks apart clumpy material.
Standard Row Mulchers
At Millcreek, we offer four standard row mulchers that are designed for small- and large-scaled growers with 50 acres or more. Built to tackle the toughest mulching jobs, these models are available in sizes ranging from 5.4 cubic yards to 9.3 cubic yards of heaped mulch. Even better, our standard features help you maximize productivity and increase mulching efficiency, including airplane tires for heavier loads, a heavy-duty drive system, galvanized sides, a no-rust, no-rot polyethylene plastic lumber floor and adjustable discharge deflectors. Optional features include custom frame configurations, an extension conveyor, a tandem axle for better stability on uneven ground, dual discharge for ultimate convenience and electronic discharge deflect controls for greater control of spread pattern and width.
Wide-Body Row Mulchers
Both small and large farms can reap the benefits of our versatile, durable wide-body row mulchers. Designed and manufactured for high-capacity mulching and high-production growers, our wide-body models hold up to rough handling and can help you save labor, time and headaches on your daily mulching tasks. For instance, a Millcreek row mulcher can spread 300 cubic yards in just 14 hours – a feat that would require at least 58 hours of traditional manpower for the same job! What's more, not only do our wide-body machines cover larger areas with wider rows, but you can use them to moderate soil temperature, suppress weeds and conserve water.
Ready to Learn More?
At Millcreek, we keep affordability, usability and durability in mind when designing and manufacturing our row mulchers. Whether you own a small farm or you oversee a large vineyard or orchard, we are confident that we have a row mulcher to meet your needs and your expectations. If you have any questions about our models or you'd like to speak with us to determine which machine is right for your unique application, contact us today. We look forward to hearing from you!