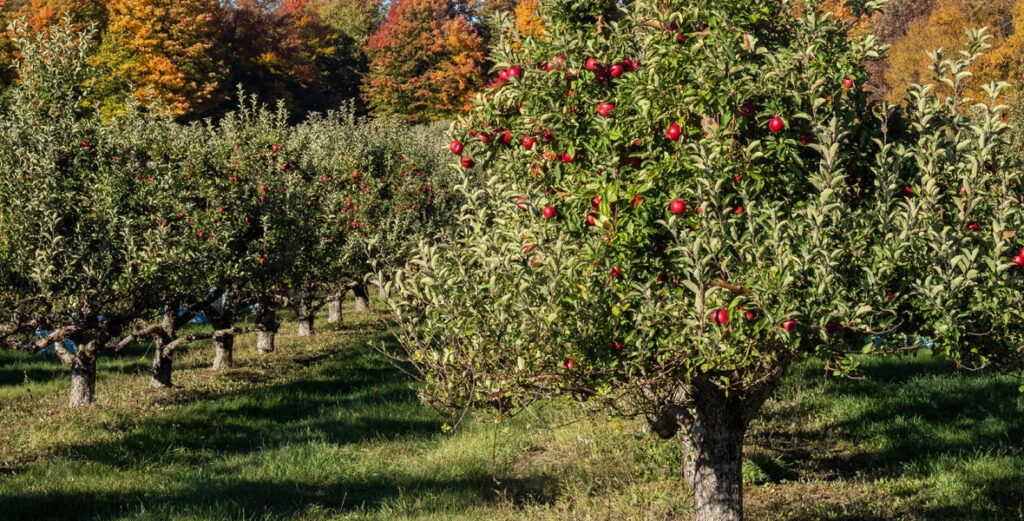 When it comes to purchasing a new row mulcher for your farm, orchard or vineyard, it's important to understand that not all machines are created equal. Each row mulcher comes with its own unique benefits and drawbacks, so you need to make sure you choose a dependable, durable machine that is best-suited for your application.
Keep reading to see the questions to ask when choosing a row mulcher that will help you get the job done right. If you have any questions or concerns, please reach out to our Millcreek mulching experts for more information.
What Size Will Work Best?
Ask yourself how much material you will need to spread when determining the right size for your property. At Millcreek, we offer several durable mini and compact row mulchers that are a more cost-effective, productive choice for smaller vineyards and farms, while our larger row mulchers can hold a significant amount of material and can help you save time – and money – by reducing the number of trips you make for refills.
What Features Will Make Your Job Easier?
If you're looking to increase productivity while saving time and getting more work done with fewer headaches and less stress, think about whether you'd like your future row mulcher to come with certain features. For instance, if your nursery utilizes large containers, we offer a pot filler row mulcher that allows you to seamlessly fill the containers without spilling. If you need a machine that will scale hilly terrain, our tandem axle provides better stability and less soil compaction to tackle steep inclines. If you have low-hanging branches, our optional conveyor extension adds an extra five to six feet of length and reaches 20- to 25-feet away.
Is a Warranty Important?
If you're a busy farm, orchard or vineyard that is operating at top capacity, chances are high that you're tough on your equipment. When looking for a new row mulcher, think about whether you will need a warranty for your machine. At Millcreek, we take pride in each of our machines, which is why we offer a two-year limited warranty for all models as well as a lifetime guarantee for the polyethylene floorboards. If you have any questions or concerns about your machine at any time, our technicians are available to help however we can!
Which Machine Will Help You Save Time?
A row mulcher is one of the smartest investments you will make for your business. One operator with a Millcreek row mulcher replaces an entire crew with rakes, shovels and wheelbarrows, allowing you to accomplish in minutes what would normally require days of labor. In addition, choosing the right row mulcher based on the size of your rows will also help you save time, so keep the machine's throwing distance and patterns in mind when searching for a new model.
Which Machine Will Last the Longest?
When it comes to durability, not all row mulchers are created equal, which is why it's important to take quality and workmanship into consideration when looking for a new machine. At Millcreek, not only do we design our row mulchers to help you work smarter, not harder, but we also build them to last. We utilize heavy-duty construction in all of our models, including extra sidewall braces for support, 11-gauge galvanized sides, oversized components and a heavy-channel frame with an industrial powder coating.
Ready to Invest in a New Row Mulcher?
Whether you have questions about our row mulchers or you're ready to invest in a new machine for your nursery, vineyard, berry farm or orchard, contact our team today. We're standing by to answer your questions, and we're happy to help you determine which row mulcher is best-suited for your unique needs. We look forward to hearing from you!