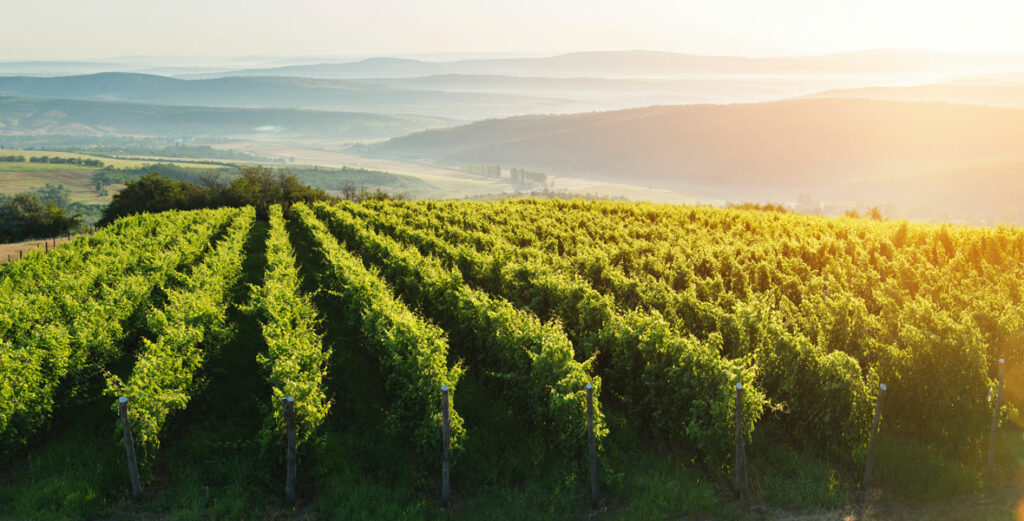 When choosing a new row mulcher for your vineyard, berry farm or orchard, it's important to consider how the right machine can help you to maximize productivity and work smarter, not harder. If you've found that there aren't enough hours in the day or that unexpected repairs are negatively impacting your bottom line, a Millcreek row mulcher can help.
Our row mulchers are designed to help you get your chores done faster and more efficiently, thereby freeing up your time. Read on to learn more about our long-lasting, dependable row mulchers and see how our machines can make a positive difference in your daily productivity.
Work Faster, Not Harder
One of the best ways to boost productivity is to work faster without sacrificing accuracy or quality. This way, you can save time, money and labor you'd otherwise spend on your daily mulching jobs. Whether you run a nursery, berry farm, vineyard or orchard, it's important to select a row mulcher that can help you get the job done as quickly and efficiently as possible.
At Millcreek, our row mulchers are designed to help you complete your daily chores quicker, thereby freeing up your time to spend on other areas of your property. Not only do our machines help you increase productivity, but they can also give you more time to spend on the things you want to do – not the things you have to do.
Choose Long-Lasting Equipment
The quality and durability of the row mulcher you choose will ultimately mean the difference between losing money due to unexpected and costly repairs and boosting productivity. When selecting a row mulcher, it's important to choose a machine that will last and not leave your operation stalled or under-performing in the coming months and years.
At Millcreek, we design and build our row mulchers from the ground up with high-quality construction and smart designs to help orchards, vineyards, berry farms, nurseries and other ag businesses maximize productivity on a daily basis. In this way, we can help you maximize productivity without worrying about costly repairs and maintenance.
Reduce Your Labor Needs
Another way to boost productivity is to reduce the labor needed to complete your daily tasks. With the right row mulcher, one laborer can spread mulch without the need for rakes, shovels, wheelbarrows and a multi-person crew. In fact, a row mulcher can accomplish in minutes what can take crews hours – and sometimes days – to complete.
Our row mulchers are designed to meet the labor needs of operations of all shapes and sizes. If you have questions or you'd like assistance narrowing down your options, our team can help. After all, when one person can do the job of many, not only can he or she complete the work faster, but you also save money as well.
Ready to Learn More?
If you have questions about our Millcreek row mulchers or you'd like to learn more about how our machines can help you increase productivity and boost your bottom line for your vineyard, orchard or berry farm, contact us today. We're standing by to help you select the best row mulcher for your operation. We look forward to hearing from you!