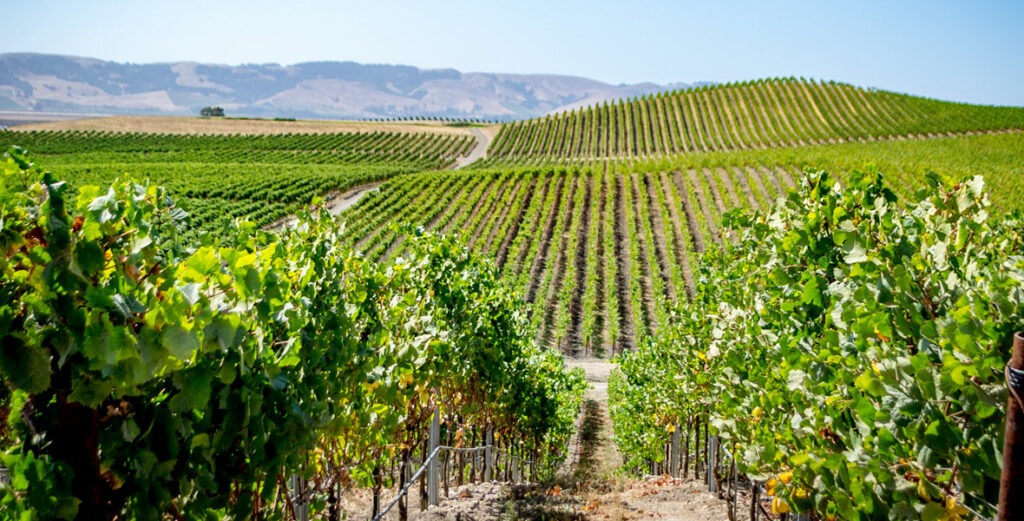 Whether you own or manage an orchard, nursery, vineyard or other type of ag business, you understand the importance of a high-quality row mulcher and mulching for optimal plant and tree health. Although there are numerous benefits of mulching, including cooling the soil, adding nutrients and preventing plants from competing with roots, mulching is a time-consuming, labor-intensive job that can have a negative impact on your bottom line if you invest in the wrong equipment.
At Millcreek, we know that the right row mulcher can help you maximize productivity and reduce manpower to save you time and money. Keep reading to see why now is the best time to invest in a new row mulcher and see how the right machine can boost your long-term ROI.
Gain Productivity Advantage Sooner
By investing in a new row mulcher now, you will gain a productivity advantage sooner. After all, when it comes to mulching around your vineyard, nursery or orchard, time is money. The right machine will let you do more work in less time and with less manpower, allowing you to save time and money almost immediately. At Millcreek, our durable, time-saving row mulchers allow you to mulch in record time. Since you can eliminate the need for crews who take days to accomplish a job and instead perform the same task within minutes, you can increase productivity and profitability much faster. If you need help choosing a machine, our team is happy to help you compare our models and choose the right one for your operation.
Buy at a Lower Cost
With the cost of nearly everything increasing over the past year, it doesn't appear to be changing anytime soon. For that reason, it's important to invest in a new row mulcher now – before costs increase even higher. While you might spend a little more for a solid, high-quality machine, the right row mulcher will get the job done season after season without costly, unexpected repairs. At Millcreek, our row mulchers are built with durable materials, high-quality construction and heavy duty features, and we offer machines to meet a wide range of needs and budgets. If you'd like to learn more about how we can help your orchard, vineyard, berry farm, nursery or other ag business save money by buying now, contact us today for more information.
Use Greater Efficiency to Enjoy the Spring & Summer
By investing in a new row mulcher sooner rather than later, you can ultimately use this improved efficiency to free up your time and get back to doing the things you love to do. Rather than paying a crew of farm hands to spread mulch, you can do the same job with one operator and with less effort. Not only do you save time and money, but you can also get more work done faster and with less labor. At Millcreek, we're committed to helping you maximize productivity, boost profitability and increase your long-term ROI – and help you spend time on jobs you enjoy. We're standing by to show you how the right row mulcher can help make your job easier without sacrificing quality or precision.
Ready to Learn More?
If you have questions about our row mulchers or you'd like to learn more about why now's the best time to invest in a new machine for your unique application, contact us today. Our team is standing by to answer your questions and help you choose the right row mulcher for your needs. We look forward to hearing from you!