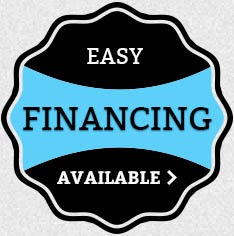 Millcreek created the popular Row Mulcher when a small blueberry grower asked us to build a spreader for applying wood chips to those acid-loving plants. Now all kinds of growers have discovered how the original Row Mulcher makes it so practical to apply mulch and compost for moisture conservation, weed suppression, soil temperature moderation and for adding organic material to the soil.
Just a few of the types of businesses that can benefit from Millcreek Row Mulchers are shown below. Contact us to learn more about these machines, and how they can benefit your agricultural business.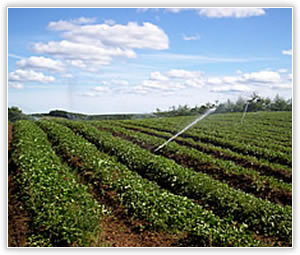 Berry Crop Farms
Adding wood chip mulch to blueberries is a great way to support the acidic soil conditions they need for optimal growth.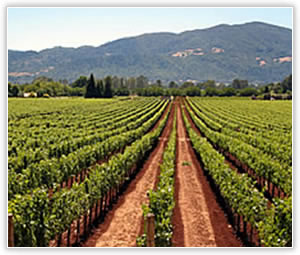 Vineyards
Mulch helps retain precious soil moisture, keeps soil temperatures buffered against extremes and adds organic matter.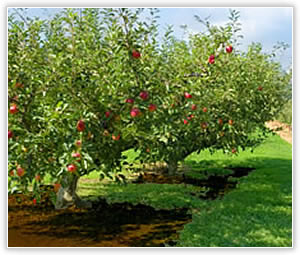 Orchards / Citrus
Compost and mulch created by tree and fruit residue can be recycled by applying it back to the soil under the drip line.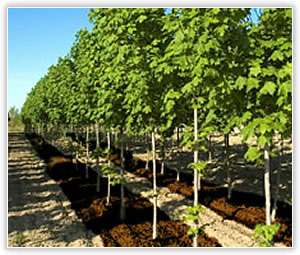 Nurseries
Apply material to field grown stock, pot in pot stock, and even serve as a potting soil conveyance system in some cases.
Our row mulchers can spread a variety of materials with precision, including:
Wood chips
Composted chips
Compost
Soilless mixes
Sawdust
Sand peat mixes
Mushroom soil
Topsoil mixes
And more
Contact us today to discuss your needs. Our friendly team is standing by to help you determine the best machine for your unique application!