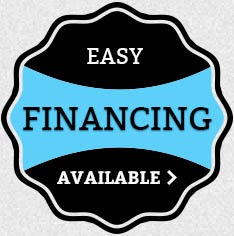 These common questions come from growers like you, and we hope the detailed answers here are helpful. If you have more specific questions about our row mulchers, please contact us toady, and our friendly team will help answer them.
---
What is the difference between tractor hydraulic and PTO hydraulic drive?
Advantage of PTO hydraulic drive:
Compatible with almost all tractors
Tractor hydraulics require rear remotes on the tractor
Easier to hook up
More versatile if you have several tractors with different hydraulic flow rates
Advantage of tractor hydraulic drive:
Less moving parts, lower cost.
No danger of harm to the PTO shaft when making very sharp turns.
---
What GPM is required for tractor hydraulic drive row mulchers?
GPM (gallons per minute) of flow recommended on tractor hydraulic models:
Mini Model 204: 5 GPM
Compact Model 304: 9 GPM
Standard Models 406, 506, 606, 706: 14GPM
---
How far does the discharge belt throw the material?
Our Standard Models are designed to discharge material up to a maximum distance of 8 feet while the Mini and Compact models are slightly less at 5 to 6 feet. However distances may vary depending on the density of the material and the running speed of the machine.
---
Can I drop spread with a Millcreek Row Mulcher?
Yes, our Standard and Mini row mulchers have been designed to drop spread bulk material from the front of the unit. Removing the conveyor system allows for material to drop directly to the ground the width of the machine.
---
What are the benefits of the optional tandem axle?
The biggest advantages of the tandem axle are less soil compaction and improved stability on steep inclines.
---
What is the advantage of the cleated belt?
The cleated belt is more "aggressive", it throws the material further and helps break up clumpy material.
---
How does the dual discharge system work?
Our dual discharge configuration allows for bulk material to flow from both sides of the row mulcher simultaneously. With the flip of a lever one or both flows can be independently turned on or off.
---
What are some common terms customers use to describe row mulchers?
Customers often refer to row mulchers as side spreaders, side shooters, side discharge spreaders and side mulchers.