Durable, narrow-body, row mulcher for hobby farms or large estate crops.
Model 204 Mini Row Mulcher
2.9 yd³ capacity heaped 
Description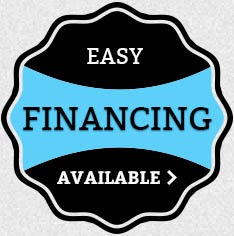 Model 204 Row Mulcher
This narrow body Row Mulcher is ideal for growers with hobby farms or on estates with cultivated fruit or vegetable crops. The Mini is also the perfect choice for applying bulk material to narrow row vineyards.
Product width 48″
For vineyards with narrow rows
All standard features
Available with either tractor hydraulics or PTO hydraulic drive
Millcreek Warranty
Features

Standard Features

11-gauge, galvanized steel body on heavy channel chassis
Cleated Belt Cross Conveyor helps assist in wider spread pattern and breaks up clumpy material
Galvanized sides; industrial powder coat on chassis and frame
Tractor Hydraulic Drive
Heavy-duty Drive System
Hydraulic Drive Variable Speed Conveyor
No-rust, no-rot polyethylene plastic lumber floor, lifetime warranty
Adjustable Discharge Deflectors for precise control of spread pattern and width
Apron Chain T-Rod
Specifications

Capacity Struck

Capacity Heaped

Max. Payload

Overall Product Dimensions

48″w x 10′ – 6″l x x 5′-5″h

Loading Height

Body Width

Weight

Apron Chain

Min. GPM

Required HP

Follow tractor manufacturers specifications for towing and weight limits. All models available in either tractor or PTO Hydraulic drive.
Applications

Berry Crop Farms
Retain moisture, suppress weeds, balance soil acidity

Soil mixtures
Wood chips
Compost

Vineyards
Reduce chemical input

Orchards / Citrus
Improve soil, reduce chemical input

Organic mulch
Wood chips
Compost

Nurseries
Build soil & plant health

Mulch
Soil mixtures
Humus / Compost