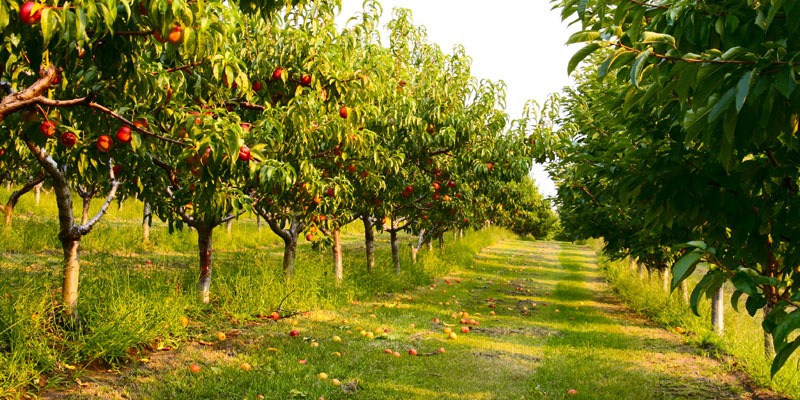 In order to get your work done around your vineyard, nursery, berry farm or orchard, it's important to have equipment you can rely on month after month. Machines that break down or that are not built to withstand the daily tasks can leave your operation stalled and have a serious negative impact on your bottom line.
At Millcreek, our goal is to help you get more work done around your property and help you work smarter, not harder. To that end, our row mulchers are designed and built to save time and money by reducing labor and boosting productivity. Keep reading to see the three ways that a row mulcher can make your life easier.
Save Time
First and foremost, row mulchers should save you time. After all, we know that time is money, and with the right equipment you can get your mulching jobs done in record time. What's more, since one laborer can spread mulch in a matter of minutes, you can eliminate the need for crews, rakes, shovels and wheelbarrows and days' worth of work. The result? You can get your work done quickly and move on to other tasks or simply spend more time doing what you love!
Save Money
When it comes to finding machines that can help you save money, it's important to look at a row mulcher's versatility and how a particular model can help you do your work as quickly and efficiently as possible. At Millcreek, we offer a number of durable row mulchers as well as optional features for a variety of applications to help you save money on manpower and unexpected repairs. What's more, if you're in need of service or replacement components, our team is happy to talk you through maintenance or help you find the parts you need to keep your operation running smoothly.
Save Effort
A row mulcher can help reduce the headache and hassle of your daily tasks. At Millcreek, our standard models are built to work with the equipment you already have, and you have the ability to shape the application how you want it. Even better, with features like directional fins and our unique extension conveyor, you can customize your row mulcher to your unique needs. Your machine will be designed and built specifically to help you spend less effort while ensuring the mulch continues flowing across your property.
Ready to Learn More?
If you're ready to see how a row mulcher can make life easier around your orchard, nursery, berry farm or agricultural business, contact us today for more information. We're standing by to answer your questions and help you choose the right model for your unique application. We look forward to hearing from you!