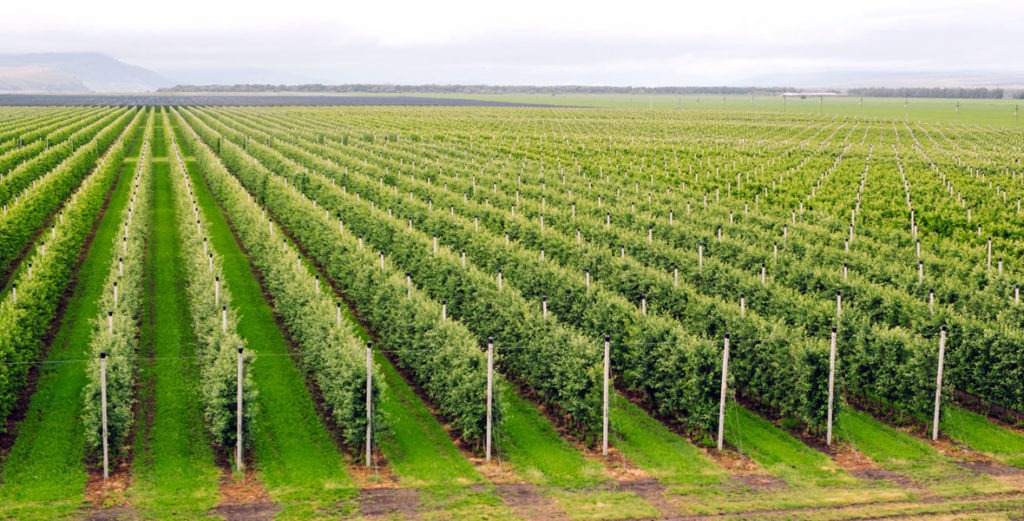 If you're looking to boost efficiency and increase productivity around your berry farm, orchard or nursery, the right row mulcher can help you maximize your bottom line. Conversely, a row mulcher that is faulty, poorly constructed or otherwise in need of extensive repairs is more likely to leave your operation stalled.
At Millcreek, we understand that a broken or inefficient row mulcher can cause your operation to come to a halt. Rather than time and money as you wait for repairs or replacement parts, look for these five signs to better determine whether a new row mulcher is in your future.
It Doesn't Work Correctly
First and foremost, one of the best ways to tell whether you need a new row mulcher is that your current machine simply isn't working the way it should. Whether the directional fins are lacking in distance control, the discharge spreading is inaccurate or you're struggling to adjust the speed of the machine, a row mulcher that makes you work harder, not smarter, might be in need of replacement. At Millcreek, we take pride in our durable, high-quality row mulchers. Ranging from mini all the way up to wide-body models, thanks to our precision equipment, you can apply mulch exactly where you need it – productively, efficiently, accurately and with minimal labor.
It Requires Expensive Repairs
Row mulchers need routine maintenance and regular repairs to continue working smoothly and efficiently, but when the cost of those repairs begins to climb, so might the need for a new machine. Even if the repairs don't seem like much at first, the unexpected costs, not to mention the downtime, can add up over time. At Millcreek, our row mulchers are designed and built from the ground up to be affordable, easy to use and even easier to repair. Our machines won't break the bank, and our durable, high-quality construction means that they will last for years, not months.
It's Rusted Through
If your current row mulcher is showing signs of corrosion, rust or deterioration, it might be time to consider investing in a new, long-lasting machine. After all, the damage will only get worse over time, and the last thing you want is for a rusted-out machine to leave your operation at a standstill. At Millcreek, our row mulchers are built to stand the test of time thanks to high-quality construction, smart design and durable components. Our row mulchers feature an industrial powder coating, 11-gauge galvanized sides and a low-friction poly floor – all of which provide reliable service and durability for years to come. What's more, our poly floor carries a lifetime warranty!
You Can't Get Parts
Even if you perform routine maintenance as recommended, at some point, your row mulcher will require replacement parts or components. However, if you're having difficulty getting those parts due to production lapses or delayed shipment and delivery times, it might be better to invest in a new row mulcher instead. At Millcreek, we have common replacement parts in stock and ready to ship quickly, and our technicians are happy to chat via video conference or on the phone to walk you through your repairs. Our goal is to ensure your row mulcher continues to work as expected without leaving your operation stalled.
Your Needs Have Changed
Whether your property has grown or decreased in size, it's important to make sure that the row mulcher you're using is appropriate for your application. If you've noticed your needs have changed, either due to size, material or distance, it might be time to consider a new row mulcher. At Millcreek, our expert technicians can work with you to determine the row mulcher that is best-suited for your needs and budget. We have a number of models available, including mini, compact, standard and wide-body row mulchers to help you save time and labor around your property.
Ready For a New Row Mulcher?
If you've noticed one or more signs that your row mulcher isn't meeting your needs or expectations, contact the team at Millcreek today. Whether you own or manage an orchard, nursery or vineyard, we can answer your questions and help you determine which row mulcher is best-suited for your application. We look forward to hearing from you!