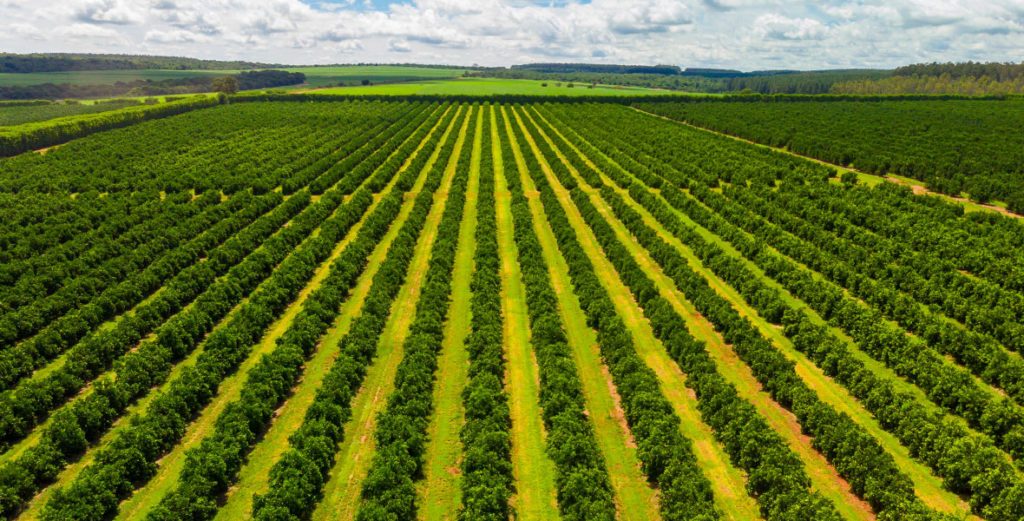 Whether you manage or own a vineyard, nursery or orchard, you know that mulching is required to maintain optimal tree and plant health. While mulching adds organic nutrients and matter, cools the soil and prevents plants from growing under and competing with roots, mulching is also a labor-intensive, time-consuming job that can negatively impact your bottom line.
At Millcreek, we know that the right row mulcher can help you save time and money by reducing manpower and maximizing productivity. Keep reading to learn more about what makes row mulchers a good investment and see how this machine can boost your operation's long-term ROI.
Mulch Faster and With Less Labor
When it comes to mulching around your orchard, nursery or vineyard, time is money. When you invest in a row mulcher, you can do more work in less time and with less manpower. For example, a single laborer can fill the hopper and spread mulch accurately and quickly, eliminating the need for crews with wheelbarrows, shovels and rakes who take days to accomplish what a row mulcher can do in minutes.
At Millcreek, our row mulchers are designed to help you increase productivity and profitability by getting your job done faster and at a lower cost. Thanks to our durable, time-saving equipment, you can mulch in record time and either move on to other chores or simply enjoy a shorter work day! If you need help choosing a row mulcher that will pay off over the long-term, our team is happy to help you compare options and select the best model for your operation.
Reduce Maintenance and Repair Costs
As you compare available row mulchers, remember that the durability and quality of the machine will ultimately determine your long-term performance and ROI. For this reason, it's important to select a long-lasting machine that's designed to get the job done season after season without breaking down prematurely. As you perform routine maintenance as recommended, you shouldn't need to worry about unexpected, time-consuming and costly downtime and repairs.
At Millcreek, we design and build our row mulchers with high-quality construction, durable materials and heavy-duty features to help orchards, vineyards, berry farms, nurseries and other ag businesses save time, maximize productivity and boost their long-term ROI. Although all machines will require maintenance and repairs, a Millcreek machine is designed to last for years, not months.
Maximize Profitability and Long-Term ROI
When it comes to getting your mulching jobs done quicker and with less labor, the right row mulcher can take your operation to the next level. Rather than investing in a crew of farmhands to spread your mulch, a row mulcher requires one operator to get the job done. It's easy to see how a single machine can help you spend less effort to keep the mulch flowing across your property!
At Millcreek, we are committed to helping your ag business grow and succeed over the long run. That's why our row mulchers are designed to help you do more work with less labor, thus maximizing productivity, boosting profitability and increasing your long-term ROI. If you would like more information about how our row mulchers could be the best investment you'll make for your operation, our team is standing by to help.
Ready to Learn More?
If you're ready to learn more about how a row mulcher can help your nursery, orchard or vineyard, contact us today. We're happy to show you how the right machine can be a smart investment for your operation, and we'll help you choose the right model for your unique needs. We look forward to hearing from you!