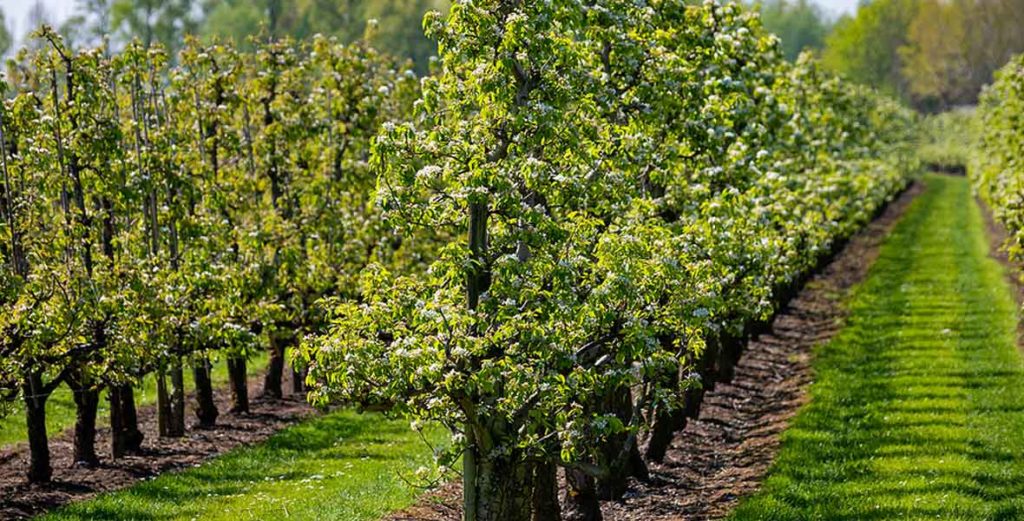 If you own any type of farm with crops laid out in rows, you know that spreading mulch by hand is a time-consuming job that requires a great deal of manpower. However, there is a solution! A row mulcher is a machine that will save you time and money while maximizing the productivity of your operation.
Did you know that it takes a crew approximately 58-man hours to mulch 300 cubic yards using manual labor alone? Combined with a small tractor or ATV, a row mulcher helps you not only reduce the size of your crew but also minimize the hours that it takes to finish the job.
There are many other benefits to investing in a Millcreek Row Mulcher. Read on to learn more about how your specific type of farm can prosper with the right commercial row mulcher!
Many Types of Farms Can Benefit from a Millcreek Row Mulcher
Berry Farms
Adding mulch to your berry crops helps to maintain the soil conditions that are needed to ensure that these crops thrive. Most berry crops are arranged in narrow rows and sit low to the ground so mulching by hand can be backbreaking work. Millcreek Row Mulchers make the job faster and easier by spreading mulch at the base of the plant as you drive down your rows.
Vineyards
Adding mulch to your vineyard helps to retain precious soil moisture and acts as a buffer for soil temperature against extreme highs and lows. Precision mulch spreading is necessary to ensure that the grapes will grow. Millcreek Row Mulchers are engineered to allow you to easily make adjustments to handle various kinds of materials and conditions. This makes it easy to keep your grapes happy and healthy!
Orchards
Mulching your orchard can be extremely time consuming to do by hand due to the vastness of the property and the many long rows of trees. Our Row Mulchers feature a variety of discharge options for mulching in between rows. They can be adjusted for side spreading in aisles, or in drip lines for smaller trees, or to remote spread and reach far under low branches.
Any Farm with Narrow Rows
Maneuvering a wagon or wheelbarrow and a crew with shovels and rakes in between narrow rows can be awkward and time-consuming. Millcreek Row Mulchers offer dual-discharge spreading that can reduce trips over the same wheel tracks, reduce aisle turns and increase the speed of application. Our Mini and Compact Row Mulchers have a narrower body that is perfect for applying material even on narrow-row farms and vineyards.
Any Farm that Grows Organic Products
When you can't use pesticides, mulch is a great way to protect your crops. Our Standard Row Mulchers save labor and make it practical for organic farmers to use top-quality organic mulches for water conservation, weed suppression, and for moderating soil temperatures.
Any Nursery or Farm With Raised Beds Or Pots
With a Millcreek Row Mulcher, you can even spread soil, mulch and more into raised beds and pots. Simply remove the conveyer to drop spread on raised beds, or choose a machine with our optional Pot Filler to easily and quickly add soil, mulch and more to raised pot5s. It's the easiest fastest way to work through these unique mulch spreading applications.
Ready to Learn Which Millcreek Row Mulcher is Right for Your Operation?
If you're ready to learn more about our versatile row mulchers, contact us today. All kinds of growers have discovered the practicality and efficiency of our row mulchers. With many options and sizes available let our expert staff help you find the right row mulcher for your farm. We look forward to hearing from you!