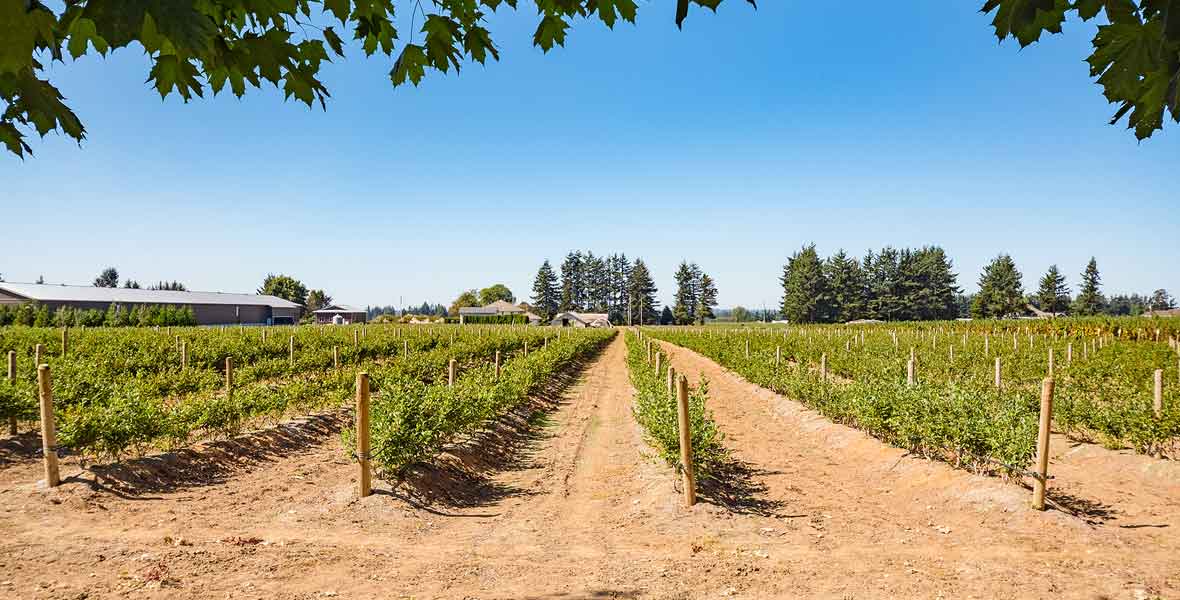 If you own a vineyard, berry farm, orchard or similar ag business, you know that saving time and maximizing productivity are the keys to running a successful operation. Spreading mulch by hand is not only one of the toughest and most time-consuming jobs you have to do, but it can also require a great deal of manpower. It is slow going, and it is often difficult to work within the narrow confines of rows of berrys, grapes, trees and other plants.
A row mulcher, however, can help you do away with these downsides of mulching by hand. And, there are additional benefits to investing in a Millcreek Row Mulcher. Read on to learn more about how your farm can prosper with the right commercial row mulcher!
Three Ways a Row Mulcher Can Help
Reduce Labor Costs
Rather than investing in a crew of farm hands to spread mulch, a row mulcher only requires a single operator to get the job done. Attach it to the back of your tractor or ATV, fill it with mulch, and you're off.
Save Time
Spreading mulch by hand is a job that can take days or weeks depending on the size of your property – and it's hard work. A row mulcher allows you to get the job done quickly so you can move on to other chores or end your work day sooner. Plus, when you consider the time, manpower and logistics of filling and maneuvering wagon after wagon of mulch down narrow rows of crops, you'll quickly realize how much time a dedicated mulching machine can save.
Increase Profitability
Smart business owners know that reducing labor costs, saving time, and maximizing productivity equates to an increase in profits. A row will contribute to your bottom line by cutting down on the amount of time, labor and logistics it takes to get the job done. This means lower operational costs and a healthier bottom line for your organization.
Ready to Gain the Benefit of a Row Mulcher for Your Farm?
If you're ready to learn how a row mulcher can help your berry farm, vineyard, orchard or agricultural businss save time and maximize productivity when its time to mulch those long rows of crops, we're here to help. Our expert staff is available to help you select the right model of row mulcher for your unique application, so contact us to learn more. We look forward to hearing from you!